SB 1 Road Projects Approved By Tuolumne County Leaders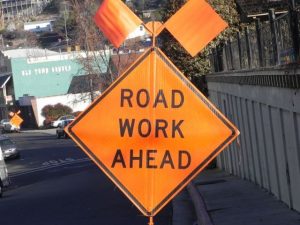 Road Work Ahead

View Photos
Sonora, CA — Tuolumne County is expecting to receive $2.3-million from the SB 1 gas tax revenue next fiscal year, and the money is planned to be spent on overlay projects, culvert replacements and installing traffic cameras.
The list of projects was approved at today's board meeting. When the topic of traffic cameras came up, District Three Supervisor Evan Royce wanted to ensure that the county is not planning to install "red light cameras." Community Resources Agency Supervising Engineer Tanya Allen confirmed they are not, and stated, "It is new and innovative traffic signal equipment. It is actually being used at Rawhide and State Route 108 now. The old method was to create traffic loops in the pavement, which are the signals sent to the controllers, which then tell you whether it is a red light or green light, and help control the traffic."
The new camera system will eliminate the need for the sensors in the pavement, avoiding the need to replace them if the road is reconstructed.
The traffic cameras are planned at the Junction Shopping Center, Hess Avenue, Peaceful Oak/Standard Road, Sanguinetti Road and Cherry Valley Road/Tuolumne Road North.
Overlay is planned along Parrots Ferry Road, chip-seal on Tuolumne Road North and culvert replacements on Tuolumne Road North, Algerine Road and Lime Kiln Road.
The projects are expected to take place in 2019.