Three Weeks After Strip Club Raid, Owner Turns Herself In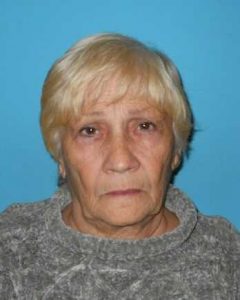 Rosalinda Sanmartin

View Photos
Sonora, CA — The owner of Rosalinda's Gentlemen's Club in Jamestown, wanted since a recent raid on the establishment, turned herself in to Tuolumne County Sheriff's officials this afternoon.
Rosalinda Aponte Sanmartin, who was not on premises during the March 1 multi-agency raid, is facing multiple felony charges relating to maintaining and operating a drug house. Her daughter Marlinda Beth Russo who arrived at the scene during the raid was arrested there on charges of operating a drug house.
As reported here, nine other people who were at the business during the raid were also taken into custody on various charges and/or warrants. Officials also condemned the property due to numerous health and building code violations. The raid occurred in conjunction with an investigation of the club by local and state alcoholic beverage control enforcement officials that was launched last year after numerous complaints and violations.
According to Tuolumne County Sheriff's spokesperson Sgt. Deborah Moss, Sanmartin walked into the sheriff's office around 3:30 this afternoon, was arrested on 11 related charges and assigned a $30,000 bail. Moss said Sanmartin gave no indication of where she had been staying or why she had not turned herself in earlier, knowing there was a warrant out for her arrest.
In a related twist to the case (as reported here), a suspicious fire ignited March 13 on the property, originating in the on-premise motel, which subsequently spread to the club, causing extensive damage. The fire also remains under investigation with no official cause yet released.