Monday School Information And Power Outages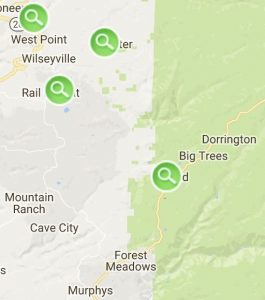 PG&E Power Outages

View Photos
Sonora, CA — There are some schools altering the bus schedules this morning due to snow in the higher elevations, and also some lingering power outages in areas.
Click here to view the latest school information. Following last week's storm system, PG&E reports there are 14 customers still without electricity east of West Point, Six near Wilseyville, and single customers in Arnold and Railroad Flat. The remaining outages could be restored as early as today, but PG&E notes that access challenges have led to the delay in restoring the final customers.
More wet weather is anticipated later this week. Click here to find more details from the National Weather Service.