Two Stolen Vehicles Recovered In One Day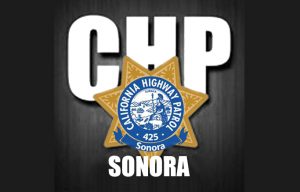 CHP Sonora

View Photos
Tuolumne County, CA — CHP officers were able to recover two stolen cars in one day – one on HWY 108 and the other at a local gas station.
The first incident involved officers pulling over a Honda Accord speeding on the highway near the Yosemite Junction in the Jamestown area around 12:30 a.m. on Monday. Seeing that the car did not have license plates officers asked for its registration, but the three individuals inside could not provide identification or the vehicle's registration. A check of the car's VIN number revealed it was stolen four days earlier in Modesto.
The driver, 28-year-old Eric Dwight Shirley, his two passengers, 31-year-old Alex William Ware and 39-year-old Tracy Renee Sossamon are all from Modesto.  A search of the vehicle and occupants turned up Methamphetamine and heroin, as well. Shirley is on a $10,000 bail facing drug, grand theft auto and driving on a suspended license charges. Ware and Sossamon were cited and released for drug related offenses.
Approximately four hours later in Tuolumne, Black Oak Casino security approached a driver that was acting suspicious at the pumps of the Bear Creek gas station. He had pulled up in a Ford Taurus but after ten minutes had still not pumped gas. When security officers tried to talk to him, he walked away, leaving the car. The same CHP officers arrived on scene and ran a records check that found the car was recently reported stolen from Sonora.
Still walking along Tuolumne Road, just west of Tuolumne Road North, officers caught up with the subject, 25-year-old Aaron David Alves from Jamestown. He was also taken into custody for grand theft auto. Alves' bail is set at $20,000.