State Funding To Help Improve Wagner Ridge Fuel Break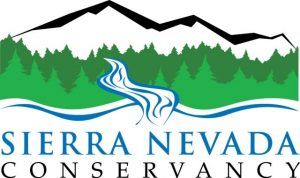 Sierra Nevada Conservancy Logo

View Photos
The Wagner Ridge Fuel Break stretches across 200 acres in Tuolumne in Mariposa counties.
150 acres are in Tuolumne and the other 50 in Mariposa. It goes across private property and land owned by the US Forest Service and BLM. It is to the south of the Hells Hollow area. The Sierra Nevada Conservancy, a state agency, voted to allocate $64,750 to fund the environmental compliance work needed to widen and expand a 4.2 mile section in Mariposa County. The funding, which includes SB 1 water bond dollars, will go to the Mariposa County Fire Safe Council. In making the award, the Sierra Nevada Conservancy noted that the project will help protect the Tuolumne and Merced watersheds that supply municipal and irrigation water to the San Joaquin Valley. It is also expected to increase fire protection for communities like Greeley Hill, Coulterville, Groveland and Buck Meadows.
It was one of 15 projects the conservancy awarded funding to this week, totaling $3-million.