Sonora Council To Discuss Cannabis Pilot Program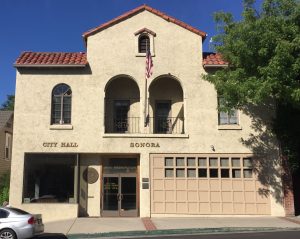 Sonora City Hall

View Photos
Sonora, CA — The Sonora City Council will vote on requesting proposals from those interested in opening a marijuana dispensary, manufacturing business or testing laboratory.
It is part of a pilot program planned in the City of Sonora. Cannabis dispensaries would only be allowed for medicinal sales and not recreational. The shops would not be allowed in the downtown district, or 600 ft. from a school, daycare, youth center, church or park.
Cannabis manufacturing, and testing laboratories, could be for medicinal or recreational related use, and would only be allowed in areas zoned as ML (light manufacturing).
The city council will vote Tuesday on formally issuing a request for proposals from interested parties, and the applications would be analyzed and reviewed before making a final determination. The cost to submit an application is proposed to be $7,500. Applicants will also be asked to identify problems that could arise in the city related to commercial cannabis and state how they plan to mitigate those issues.  Finalists selected would be required to visit city hall for an in-person interview regarding their operations.
Tuesday's meeting starts at 5pm at Sonora City Hall.