California High Speed Rail Project Will Be Subject To Audit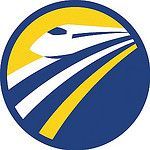 CA High-speed Rail Authority logo

View Photos
Sacramento, CA — Gaining bi-partisan support, state lawmakers approved plans to conduct an audit of the California High Speed Rail Project.
The request to the legislature's joint audit committee, by Democrat Jim Beall and Republican Jim Patterson, was approved unanimously this week. It will be the first audit of the project since 2012, when a range of planning and management problems were identified.
California State Auditor Elaine Howle estimates the study will take between six to nine months and will cost approximately $350,000. It will include, but not be limited to, the following elements:
Review and evaluate the laws, rules, and regulations significant to the audit objectives.
 Review and assess the authority's policies, procedures, and processes for managing contracts and containing costs for the project, including its processes for tracking, reviewing, and paying contractor invoices.
Evaluate the authority's process for reviewing and approving design-build contract change orders.
To the extent possible, review and evaluate the authority's efforts to determine the economic impact the project has had on communities in those areas where construction is under way.
Determine the extent to which the authority contracts with small and disadvantaged businesses.
Review the authority's sustainability policy and assess its compliance with the policy. Assess the authority's efforts to evaluate the economic and environmental outcomes of its policy.
Determine whether there are opportunities for the authority to expedite the project and reduce costs through cooperation with other transportation entities, such as other transit or rail lines or through capturing additional value through construction of project facilities.
Review and assess any other issues that are significant to the audit.