Mark Twain HCD Shares Dignity Negotiation Planning Documents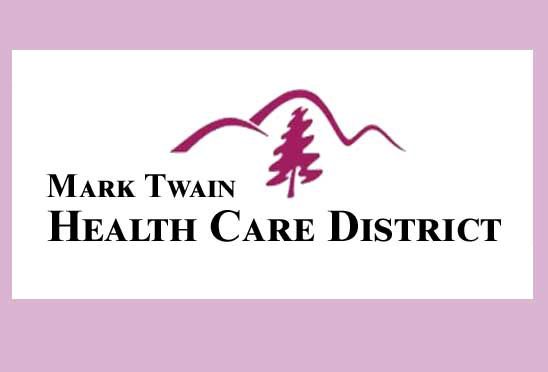 Mark Twain Health Care District logo

View Photos
San Andreas, CA – After cancelling a meeting last Friday, a local hospital district, in a special meeting held this morning, took more steps in preparing to exit its current contract and potentially renew its lease with Dignity Health.
According to Mark Twain Health Care District (MTHCD) Executive Director Dr. Randy Smart, the trustees passed a motion to fund a Fair Market Valuation (FMV), authorizing the district's attorneys to enter a contract with the Dallas, Texas-based Value Management Group.
He adds that if the FMV, which is necessary to proceed with a board resolution, can be completed by mid-January, then it can be followed up by a special meeting to consider a proposed resolution that would allow the district to either proceed with a new 30-year lease with Dignity to operate Mark Twain Medical Center or run it independently. Otherwise, the district's next scheduled regular meeting is already calendared for Jan. 24. In the meantime, the public can review the district's lease planning documents online, as viewable here.
Public Meetings, Input
Last week, at two public meetings held in San Andreas at the Calaveras County library, Smart explained how signing a new lease with Dignity, with whom it also shares hospital assets, would be much more affordable going the independent route; furthermore, through the joint renegotiation process, groundwork was being laid that would give the district much more of a voice in directing local health care.
Among public concerns shared about the current system are billing problems and patients not being able to make timely healthcare appointments.
Restructuring plans currently on the table would establish a new long-term lease between MTMC and the district to maintain continuity of the local health care delivery system; ensure community involvement and quality of care oversight; share input of medical staff credentialing and privileging along with strategic planning and services offered to the community.
Other Key Highlights
Dignity would make a one-time $12.5 million payment to the district in exchange for a larger share of the reversionary interest in MTMC; the District would then use a portion of the proceeds to purchase MTMC's unamortized improvements, making a payment of approximately $9 million to MTMC. The district and MTMC would execute a new lease with a ten-year initial term and four consecutive automatic five-year renewals (totaling 30 years) under which MTMC would pay a monthly rent to the district of approximately $102,000.
For the entire 30-year term of the new lease MTMC would commit to operating a general acute care hospital with 24/7 emergency services. Consistent with the 1989 lease, other than specified utilities, MTMC would be responsible to pay all costs of the leased premises along with building and hospital services and equipment. In turn, Dignity would commit to maintaining a full-time CEO at MTMC and make a $2 million contribution to the center's philanthropic foundation within 90 days of closing.
Changes to MTMC's bylaws include establishing a new seven-member community board, of which six would be Calaveras County residents, that would become responsible for medical staff credentialing and privileging, quality oversight and providing the board of directors with strategic guidance.
As state law requires the district to obtain voter approval of its next lease the board will be preparing a measure it hopes to place on the June ballot.