Tax Tips From Sonora Area Foundation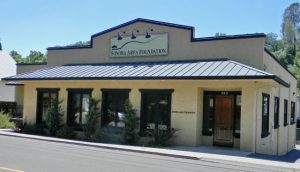 Sonora Area Foundation Office

View Photos
Sonora Area Foundation Executive Director Darrell Slocum shares some thoughts about taxes and charitable contributions.
In Slocum's newest blog he says "At this moment it is still unclear what the pending tax changes will mean for 2018. However, it's not too late to minimize your taxes for this year by maximizing charitable contributions."
The foundation holds almost 200 charitable giving funds supporting numerous community programs, organizations and causes (education, the arts, health care, historic preservation, children, the elderly and disadvantaged individuals.) Slocum notes that donations managed by the Sonora Area Foundation only go toward the charity and not toward any administrative costs.
The Sonora Area Foundation accepts appreciated stock and the IRS recognizes donations of up to $100,000 per year, even a required minimum distribution from an individual retirement accounts, may be deducted. You can read about the details in Slocum's Blog "Minimizing Taxes with Year End Charitable Giving" here.
The Sonora Area Foundation is located at 362 South Stewart Street in Sonora. Year end donations may be dropped off until Noon on Friday, December 29th