Post Elections Day Buzz Over A Measure, Upcoming Campaigns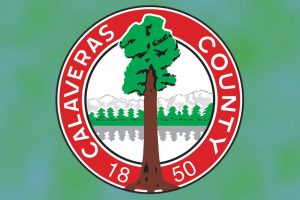 Calaveras County Seal

View Photos
San Andreas, CA — The day after Elections Day, Calaveras County's Elections Office is tallying results — and fielding questions about the latest potential upcoming candidate and recall maneuverings.
Elections Day, itself, in the Mother Lode came and went with no Tuolumne County ballot and a single item for some Calaveras voters. As reported here, roughly 2,100 voters in the Central Calaveras Fire and Rescue Protection District had Measure E to consider. Proposed by the fire district, it sought to levy a $75 annual tax per land parcel to help fund emergency medical and fire services.
Talking with Clarke Broadcasting, Elections Official/Clerk-Recorder Rebecca Turner stipulates that while the final results of the vote cannot be certified until next Monday, for Measure E her office saw roughly a 34 percent voter turnout at this point, which constitutes 703 votes by-mail and in-person ballots.
"The measure required a 66.6 percent two-thirds voter approval in order to pass and it does not look like they are going to get that two-thirds. At this point, it is 60 percent [424] of the voters who voted in favor, and we have roughly 50 ballots currently left to count," Turner reports.
She adds, "Unless there is a lot of 'postmark-plus-three' [days past Election Day] ballots to come in I am not anticipating, it is very unlikely that the measure will pass."
More Moves By Potential Candidate, Recall Efforts
In other Calaveras County Elections Office business, Turner notes that more potential candidates are signaling their plans to run on next June's ballot by filing their intent to raise or spend campaign funds. Among these are Pat Garrahan, who in 2014 challenged and lost to incumbent Sheriff Gary Kuntz. Sheriff Rick DiBasilio, appointed to the post by the board of supervisors a few months after Kuntz's untimely passing that October, is already fundraising to support what will be his first election campaign run.
Other incumbents who have recently filed to raise or spend campaign funds include District Attorney Barbara Yook and School Superintendent Scott O. Nanick. District 3 Superintendent and current Board Chair Michael Oliveira, who is one of two board members whose seats are coming up, filed a few months ago. However, District 5 Superintendent Clyde Clapp, who last fall both led a recall of his predecessor Steve Kearney and subsequently won his seat, has not yet filed the form to fundraise.
Turner points out that come December 14, when petition to collect signatures in lieu of filing fee forms begin to be filed, more maneuverings are likely to become visible. The window to formally declare campaign runs for office opens February 3 and closes March 9.
Although next November's election is a year away, Calaveras County Water District (CCWD) District 4 Director Russ Thomas also has already signaled a potential reelection bid by filing the intent to fundraise form. Two other board members with terms ending in 2018, District 2 Director Terry Strange and District 3 Director Bertha Underhill have yet to do so.
In potential recall actions, a movement targeting District 2 Supervisor Jack Garamendi's seat, reported here, will need 1,319 Elections Office-certified voter signatures to trigger a recall. Turner adds that her office is now looking over paperwork to determine if two more recall efforts are yet viable to circulate petitions. These are against Calaveras Unified School District Board President Sherri Reusche, who represents District Area 1; and Board Clerk Dennis Dunnigan, representing District Area 3. If verified, it would take petitioners collecting 830 district voter signatures to recall Reusche; 833 for Dunnigan.