Brown Opposes GOP Plan To Eliminate SALT Deduction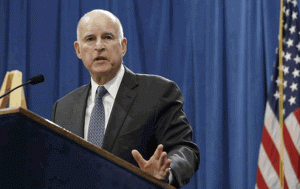 Governor Jerry Brown

View Photos
Washington, DC — California Governor Jerry Brown is voicing out against the aspect of the Republican's planned tax reform legislation that calls for the eliminating the State-and-Local-Tax (SALT) Deduction.
It is claimed by approximately 1/3 of the US taxpayers and costs Washington, DC about $100-billion annually. Brown and New York Governor Andrew Cuomo held a telephone press conference this morning, and the main topic was the elimination of the SALT deduction. Governor Brown stated, "This for many is going to be a tax increase, and at the same time, instead of being fair, corporations, under any proposal I've heard about, will be able to take this (SALT) deduction. On the other hand, the individuals, and families, will lose it. So, very simply, this is an income transfer from people, human beings, men-women-and-children, to the impersonal entity called corporations."
Brown stated that more people will be opposed to the GOP tax overhaul plan as more information is made available.
Republicans have countered that other tax cuts planned should offset the loss of the SALT deduction. President Donald Trump has called for doubling the standard income tax deduction, to $12,000 for individuals and $24,000 for married couples. Republicans argue that this could make opting for itemized deductions, such as SALT, less desirable. The standard deduction is an alternative to itemized reductions.