Berryhill Seeking New Political Office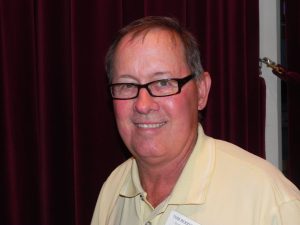 Senator Tom Berryhill

View Photos
Sacramento, CA — Senator Tom Berryhill, who has represented the Mother Lode in Sacramento for over a decade, recently announced plans to seek a new office upon his terming out of the Senate in 2018.
On Mother Lode  Views this past May, Berryhill stated that he was strongly considering a run for the California Board of Equalization. However, that has now changed, as Berryhill says he will seek a seat on the Stanislaus County Board of Supervisors in 2018. Berryhill is hoping to fill the seat soon to be vacated by the retiring Dick Montieth, who is also a former state senator, who later became supervisor.
Past California Assembly Republican Leader Kristin Olsen also currently serves as a Stanislaus County Supervisor. Berryhill says he has secured the endorsements of both Montieth and Olsen, as well as Stanislaus County Sheriff Adam Christianson.
Giving a preview of the upcoming election issues, Berryhill has issued a statement reading, "We must get our fair share of the tax dollars we send to Sacramento so we increase county public safety resources and adequately fund traffic relief projects. And, I'll fight against the liberal elitists who want Stanislaus County to shelter violent, undocumented criminals from deportation."
Berryhill was first elected to the California Assembly in in 2006 and later became a Senator in 2010.