Woman Killed And Children Injured In Crash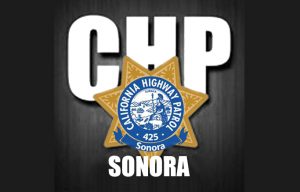 CHP Sonora

View Photos
Coulterville, CA — The Sonora area CHP office reports there was a fatal crash last night on Highway 132 near Piney Creek Road.
28-year-old Sarah Cahoon of Coulterville drifted off the highway in her 2002 Mazda and went up an embankment.
CHP Officer Faustino Pulido says, "Cahoon's vehicle then overturned multiple times back onto the roadway.  Cahoon was not wearing a seatbelt and was ejected from the vehicle.  The vehicle then rolled over Cahoon before it came to rest back on its wheels.  Cahoon was pronounced deceased at the scene of the collision.  Five-year-old passenger, Michael Boesen, was also not wearing a seatbelt and was thrown approximately 50 feet from the vehicle.  Boesen was flown to UC Davis to be treated for major injuries.  Nine-year-old passenger, Jasmin Povio, was wearing a seatbelt at the time of the collision and only sustained minor injuries."
The crash remains under investigation, but Officer Pulido adds that alcohol is suspected as being a factor.  It happened at around 6:15pm.