Calaveras Unified School District Bracing For Teachers Strike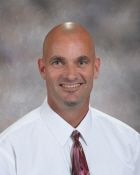 CUSD Superintendent Mark Campbell

View Photos
San Andreas, CA — Negotiations will continue today in hopes of avoiding a teachers strike on Thursday within the Calaveras Unified School District.
District Superintendent Mark Campbell has put out a letter detailing the latest on the situation. You can read it below:
"The Calaveras Unified Educators Association (CUEA) has set a strike date of Thursday, October 19, 2017. While we are close to agreement on most items and issues being negotiated, the most significant gap appears to be with teacher compensation. We have offered a 2% salary increase and they have proposed a 6.5% salary increase and $100 increase to monthly benefit cap.
Additionally, even as we face significant budget challenges, we have been able to address the following areas of mutual concern:
•Lowered average TK-3 class sizes to 26:1 this year and to 24:1 in 2018/19 (which is happening no matter the status of negotiations)
•Proposed increase to salaries of Career Technical Education teachers and interns
•Increase compensation to teachers with class sizes over district maximums
•Initiate the formation of a district wide safety committee
We have made an offer that we feel is as fair as our district can afford, given current and future conditions. Even with the current offer we have provided, we will still have to make additional budget reductions in order to submit an approved budget.
During the strike, CUSD will have all school sites operational and will do all we can to provide for a safe, secure and productive learning environment. We strongly encourage all students to attend school as they normally would.
Given projected absences of staff and students and the potential impact on teams/organizations (creating issues of health and safety) as well as the overall impact on logistics and operations, all school-related extra-curricular events will be canceled or postponed. We acknowledge there will be impacts and issues to address and we are committed to doing what is necessary and possible, given the resources, to minimize the disruption as best possible.
While we wanted, and still want, a more positive and productive resolution to our negotiations situation, we also have been preparing for a strike so as to be as best prepared as possible. We will continue to hope for the best, remain open for direct dialogue and working towards a common resolution, while also preparing as best can for the worst case scenario, so we can continue to serve and support our students, no matter the situation."