Series Continues Focusing On Supervisors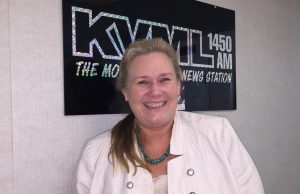 District 1 Supervisor Sherri Brennan

View Photos
Sonora, CA — This weekend you can hear from the Chairwoman of the Tuolumne County Board of Supervisors, Sherri Brennan.
Mother Lode Views will continue its five part series featuring the supervisors. Topics will include current projects specific to her District One (Sonora), her role serving on the marijuana working group, solutions to the growing homelessness problem, affordable housing, forest health, etc.
If missed part one in the series, with Supervisor Randy Hanvelt, you can hear it by clicking here. To find the show with Supervisor Karl Rodefer, click here. The coming two weeks will feature District Four Supervisor John Gray and District Three Supervisor Evan Royce.