Strip Search At Tuolumne County Jail Uncovers Drugs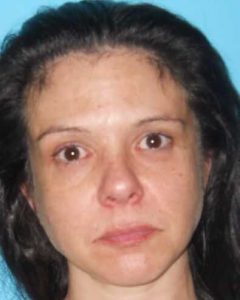 Jaclyn Neves

View Photos
Sonora, CA – A woman already facing drug charges finds herself facing additional charges after a jail strip search turns up drugs and a needle that she had hidden on her person.
While in court on Tuesday regarding three cases of drug possession and sales, a judge remanded 34-year-old Jaclyn Neves from the court to Tuolumne County Jail.  Sheriff's spokesperson Sgt. Andrea Benson reports that during Neves' booking into the jail a strip search was conducted. It revealed hidden heroin and a syringe on her person. She now faces new charges of bringing drugs into a jail and possession of drug paraphernalia.
Of note, as reported here in May, Neves was one of two people arrested after a raid on a home on South Green Street in Sonora. A search of the home netted 25.9 grams of heroin and .45 grams of methamphetamine. In this incident, Neves was arrested for possession of drug use paraphernalia, attempting to hide/destroy evidence and criminal conspiracy.