Cross County Car Chase Tied To Armed Robbery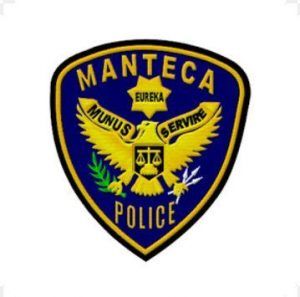 Manteca Police logo

View Photos
San Andreas, CA — A vehicle pursuit involving Calaveras deputies and CHP officers over the weekend is confirmed as being tied to an armed holdup incident in Manteca.
In an interview this morning with Clarke Broadcasting, Manteca Police Administrative Sgt. and Public Information Officer Michael Aguilar recounted the apparent robbery, which occurred just before midnight Saturday on Bass Pro Drive near its namesake store and the Hampton Inn; a neighborhood popular for its restaurants, shopping and movie theater.
According to Sgt. Aguilar, a man and woman had left a nearby eatery and were walking to their car when they were approached by three adult males, each armed with handguns. "They robbed the male and female of some personal belongings and left the area in a vehicle described as a late 1990s-2000 model green Ford Mustang — by the time officers got on the scene and checked the area they were unable to locate the suspects or the vehicle," he adds.
Continuing, he states, "Around three in the morning — just a matter of three hours later — our dispatch received a report that the Calaveras County Sheriff's Office and CHP had been engaged in a pursuit with a [BOL alert] vehicle that matched the armed robbery here in Manteca."
Chase, Crash Draws Multi-agency Response
As reported here, the chase ended when the vehicle crashed and three men were taken into custody. The sergeant additionally shares that detectives from his department responded to the scene and were able to locate some items and a firearm within the vehicle that connected it to the armed robbery incident.
Due to followup still being done few details are being released as to the men, although Sgt. Aguilar confirms that charges were made against the driver in connection with the robbery and evasion of peace officers. "The information from CHP was that the two passengers had been released [from the San Joaquin County Jail] and the remaining [suspect] was connected to the robbery," he states.
Review of surveillance footage, connections between the three men and a photo lineup are all part of the investigative followup now underway to determine whether the two who were initially released actually took part in the robbery — or if they were different males who happened to be in the car at the time of the pursuit. Expressing concern that the robbery occurred in such a high-draw area, Sgt. Aguilar emphasizes that investigators are busily working the case in order to shortly be able to make the appropriate arrests.