State Jobless Rate Up Mother Lode Steady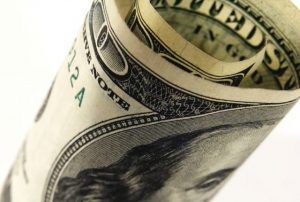 Money

View Photos
Sacramento, CA — California's unemployment rate rose to 5.1 percent in August.
The state Employment Development Department reported today that last month's rate was up from 4.8 percent in July. However it was still lower than the 5.4 percent recorded in August of last year.
The Mother Lode saw its numbers stay relatively steady. Tuolumne County's rate remained the same holding at 5.7 percent. Calaveras County's decreased from 5.3 percent in July to 5.2 percent last month.
A total of 22,200 new jobs came from six of California's eleven industry sectors in August. Those include information, construction, educational and health services, which added 7,600 jobs, followed by manufacturing, up 6,600 jobs, and trade, transportation and utilities, up 3,900 jobs.
Fire sectors lost a total of 30,400 jobs over the month, with leisure and hospitality posted the largest drop, down 12,400 jobs.  Additionally, professional and business services were down 11,500 jobs. Declines were also experienced in government; mining and logging; and financial activities.
The U.S. unemployment rate rose as well to 4.4 percent in August, which is a 0.1 percentage point increase. Nationwide employers added 156,000 nonfarm payroll jobs.