Six New Lightning Caused Fires Located In Yosemite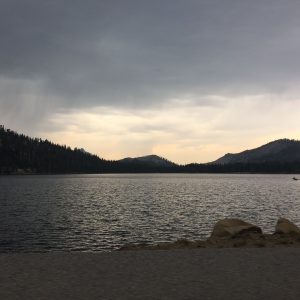 Stormy skies over Tenaya Lake in Yosemite

View Photos
Sonora, CA — Following Monday's lightning show across the Sierra Nevada, six new fires have been discovered in isolated areas in Yosemite National Park.
We reported earlier that 1,250 lightning strikes occurred across the Central Sierra, resulting in four new small fires as well in the Stanislaus National Forest.
In Yosemite, the six fires are being monitored and not actively suppressed. The Le Conte Fire has burned ½ acre on the north side of Hetch Hetchy Reservoir. To the south of there, the Wolf and Morrison fires have both burned 1/10 of an acre. Continuing further south, the Porcupine Campground Fire to the right of Porcupine Creek and the Hidden Fire have burned 1/10 of an acre.  The Illiluette Fire, located near the 6,200 acre Empire Fire, is 1/10 of an acre.
Meanwhile, the nearby Railroad Fire in the Sierra National Forest is 12,407 acres and 98-percent contained. The South Fork Fire in Yosemite is 6,840 acres and 47-percent contained.