Parking Improvements Around Pinecrest Lake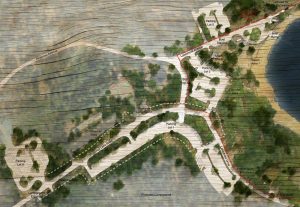 Parking Areas Around Pinecrest Lake

View Photos
Pinecrest, CA — Work is commencing this week reconstructing the roads and parking lots around Pinecrest Lake.
Crews waited until after Labor Day to avoid the busy tourist season. The first area being improved is Lot 2, which is the area adjacent to the Pinecrest Lake snack shack. Later this Fall crews will start constructing a new overflow parking area across from the entrance of the Pinecrest Campground and begin reconstructing the lot adjacent to Pinecrest Campground's D and E loops.
Eventually, all day-use parking areas will be refurbished, as well as Lakeshore Avenue and Lakeshore Drive. The project will run through May of 2019, with work being halted during the winter and summer months. The Forest Service has hired KW Emerson of San Andreas to conduct the work. The $3.6-million contract was funded by PG&E under their license to operate Pinecrest Reservoir as part of the Spring Gap Hydroelectric Project. Be prepared for activity around the lake if you plan on recreating during the off-season.