Suspect Tries To Escape Drug Bust In East Sonora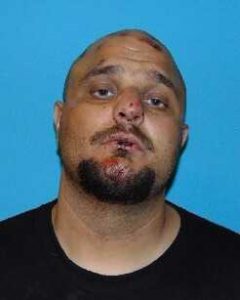 Joshua Caudill

View Photos
Sonora, CA — The Tuolumne County Sheriff's Office reports that a wanted man was arrested for his involvement in a criminal conspiracy case where he attempted to smuggle large amounts of narcotics into the jail.
Being sought from an earlier incident, the Tuolumne Narcotics Team located 32-year-old Joshua Caudill in a Mercedes Benz SUV parked at the Sierra Energy gas station on Mono Way in Sonora. When the team pulled up from behind and activated emergency lights, Caudill exited the vehicle and took off running. When attempting to run into the street, Caudill tripped on the sidewalk and fell. The sheriff's office reports that he resisted being arrested by the detectives, and a knife slid out from underneath him. Authorities were able to get him into handcuffs and taken into custody.
Caudill faces charges of conspiracy, committing a felony while out on bail, possession of a controlled substance, resisting arrest, possession of a controlled substance in a detention facility and attempting to commit a felony and violation of probation.
Two others in the SUV, 26-year-old Michael Wagoner and 23-year-old Brook Allen, were arrested for possession of narcotic paraphernalia.