Minimal Acreage Growth On Stanislaus National Forest Fires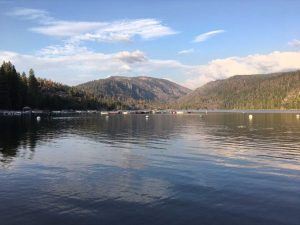 Pinecrest Lake

View Photos
Tuolumne County, CA – Four lightning fires continue burning on the Stanislaus National Forest.
The Creek Fire broke out last Sunday in the Clear Lake Area on the Mi Wok Ranger District. It has grown to 190 acres and there remains no containment.
There are 23 firefighters assigned to the blaze that have been constructing hand lines on the north end of the fire near Clear Lake. Forest fire officials report crews will be preparing forest roads 3N29 and 3N29C for potential burning operations on the west side of the fire with MIST (Minimum Impact Suppression Tactics) and hand ignitions used where necessary on trails. Concerns through the weekend include a gradual rise in temperatures along with the threat of thunderstorms over the fire area into early next week. Closures include Forest Road 3N29C at the intersection of 3N29 and trailhead 19E12 off of Rock Creek at the 3N22Y Road intersection.
On the Summit Ranger District, rain has helped to keep the Summit Complex Fire's (4,124 acres) acreage in check and its containment remains at nine percent, It is made up of three blazes, the McCormick (3,803 acres) and the Willow fires (10 acres) acreage has not budged but the Douglas Fire jumped 130 acres from 181 on Wednesday to 311 acres to date. There remain 115 firefighters on scene. Significant rainfall during the last 36 hours along with cooler temperatures and higher humidity contributed to decreased fire activity and minimal fire spread, according to forest fire officials. Crews will continue to monitor fire movement and control direction of fire spread.