McClintock Opposes Negotiated Hurricane Harvey Relief Bill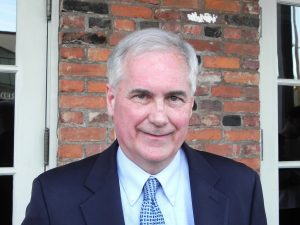 Tom McClintock

View Photos
Congressman Tom McClintock supports $7.9-billion going to FEMA following Hurricane Harvey, but opposes the overall relief bill due to other spending inserted during capitol hill negotiations.
President Donald Trump struck a deal with Democratic House Minority Leader Nancy Pelosi and Senate Minority Leader Chuck Schumer on a Hurricane Harvey relief package. It adds funding that will allow the federal government to raise the debt limit by three additional months, through the end of December. The revised bill passed in the Senate on Thursday, 80-17, with all Democrats in favor and only Republicans in opposition, and it is expected to be voted on in the US House today.
McClintock says, "I supported the clean disaster relief bill for Hurricane Harvey.  But I cannot and will not support the cynical use of disasters as an excuse to pack relief bills with extraneous and questionable policies that ought to be considered on their own.  This bill left the House with my support to provide $7.9 billion of emergency funding for Hurricane Harvey.  Period.  It returns from the Senate with a three-month suspension of the debt limit, an additional $230 billion of general government spending unrelated to hurricane relief and $7.4 billion of added spending for Community Development Block Grants that have notoriously little accountability."
McClintock's Congressional District Four includes the Mother Lode counties.