Local Red Cross Volunteers Heading To Florida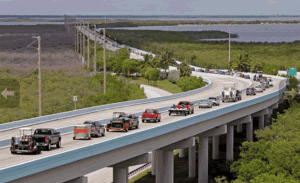 Florida motorists head north in anticipation of Hurricane Irma

View Photos
The Gold Country division of the American Red Cross, which includes the Mother Lode counties, is sending four volunteers to Florida ahead of Hurricane Irma.
They are in two emergency response vehicles and are prepared to help distribute relief supplies, food, water and comfort kits to those in need. The Gold Country division already has 16 volunteers in Texas helping with the Hurricane Harvey response. The Red Cross reports that approximately half of its sheltering resources were kept in reserve in the event of a second disaster. The storm could hit the east coast late this weekend. The Red Cross disaster response force consists of thousands of trained disaster workers, of whom 94-percent are volunteers.
To learn how to volunteer to the Red Cross disaster relief efforts, click here.