Rental Van Driver Arrested Following Off-road Chase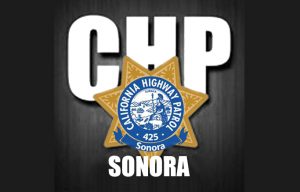 CHP Sonora

View Photos
Jamestown, CA – After leading CHP officers on a vehicle chase appearing like it could have come out of a "Dukes Of Hazzard" episode a local man was taken into custody.
CHP Sonora Unit officials report that the incident happened just after the CHP's Labor Day Maximum Enforcement period kicked in on Friday night on Highway 108, west of Sierra Rock Road, as an officer observed a white 2012 Ford Budget rental van tailgating another vehicle while also driving partially on the right shoulder. When the officer initiated an enforcement stop, the driver instead moved into the left turn lane and accelerated south on Highway 49, also crossing double yellow roadway lines.
Activating his siren, the officer followed the van while simultaneously requesting a registration check through dispatch. While the vehicle turned out to be clear the dispatcher related that it had just been called in for reckless driving. Still following, the officer advised dispatch of the driver's failure to yield and noted that the van reached speeds of 75 miles-per-hour in a 55 zone as it continued south.
Chase Continues Through Barbed Wire, Field
Along the way the driver collided with a dirt embankment but managed to turn right onto Sims Road while crossing more double yellow lines. After missing another road curve the van careened through a barbed wire fence and accelerated while still heading west through the field and back through the fence. Continuing west on Sims Road, the driver hung a right onto westbound Highway 120 and turned left onto Enterprise Road, where another officer joined the pursuit.
The van then turned left from Enterprise Road down a steep embankment, through the rear of a private residence yard and came to rest near a motorhome at his physical address. According to the CHP, as the driver kicked open the driver's side door, he was immediately recognized by one of the officers as Kim Lee Holloway, 65, of Jamestown, who was known to be driving on a suspended license. Holloway reportedly refused to comply with multiple orders to raise his hands and was subsequently taken to the ground and handcuffed.
When asked by the officers why he did not stop, Holloway purportedly stated he had warrants and hated the police. While he sustained abrasions to his left elbow and forearm in the scuffle there were no injuries to the officers.
Holloway was booked into the Tuolumne County Jail for felony reckless driving and evading a peace officer; misdemeanor hit and run; also driving with a suspended license for a prior DUI as well as on two confirmed warrants out of Tuolumne County for driving on a suspended license and failing to appear on a related probation violation. His bail altogether totaled $70,000.