Door's Facelift May Delay Downtown Sonora Traffic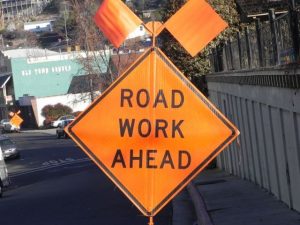 Road Work Ahead

View Photos
Sonora, CA – Work to change an entryway at a county office building will slow and sometimes stop traffic in downtown Sonora next week.
Tuolumne County has hired Sinclair General Engineering Construction out of Oakdale to conduct a concrete replacement project at the County of Tuolumne Albert N. Francisco Building located at 48 West Yaney Avenue, which is adjacent to the county courthouse. Crews will be exchanging the tile for concrete and the only access into the building will be through the parking garage.
Hours of operations will be from 7 a.m. until 5 p.m. each day beginning on Monday, August 28 and run through Wednesday, September 6. There will be partial lane closures and intermittent one-way traffic controls on the roadway between Green Street and North Norlin Street. Detour signs will be posted for both vehicle and pedestrian traffic.