Police Used Taser To Subdue Drunk Man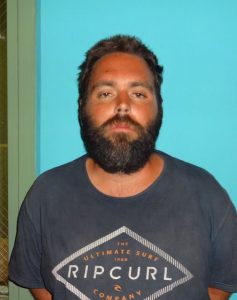 Danny Norton

View Photos
Sonora, CA — A Sonora man charged an officer while holding a bottle of booze in one hand and waving a bag menacingly in the other resulting in him being tasered.
The incident happened recently in the early morning hours on the 300 block of South Washington Street. An officer responded to the scene to investigate a report of a drunk male. When an officer arrived and was exiting the patrol car, 33-year-old Danny Norton, Jr. of Sonora started to charge towards the vehicle. The officer pulled out a taser and ordered Norton to stop, which he did but then positioned himself in a fighting stance.  Norton then took a drink from the bottle and raised the bag of unknown content as a weapon against the officer, according to SPD. That prompted the officers to taser Norton.
Norton was arrested on charges of delaying/obstructing a peace officer and possession of an open container of alcohol on a public street.