Removed Ankle Monitor Bracelet Nets Arrest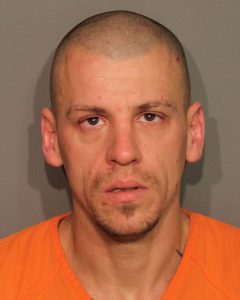 Russell D. Cline

View Photos
Angels Camp, CA — A Columbia man is back behind bars for taking off the monitor but not before several attempted theft incidents over several days at stores along Main Street in Angels Camp.
Russell D. Cline, 35, from Columbia was on probation, according to Angels Camp Police, when he walked into the Sierra Energy convenience store last Saturday and allegedly left without paying for a pair of $10.00 sunglasses. Then on Thursday, CVS Pharmacy employees reported Cline was allegedly shoving items from the shelves into backpack. When staff confronted him, telling him the police had been called; he dropped the items and fled the store.
Police also learned that Cline was wanted by Calaveras County Probation, for removing his ankle bracelet monitor. A tip from that office led police to the area of Angels Food Market. Once on scene, Cline was detained and discovered inside his backpack was the broken monitoring bracelet that was supposed to be on his ankle. He was taken back into custody by probation officer who escorted him to jail. Cline faces charges of violating the terms and conditions of his post-release community supervision.