Update: An Excessive Heat Watch Issued For Next Week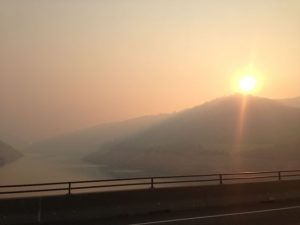 Parrotts Ferry Bridge Sunrise

View Photos
The National Weather Service has issued an Excessive Heat Watch for the Mother Lode and the Northern San Joaquin Valley, which is in effect from Monday afternoon through Thursday evening.
Widespread triple digit temperatures are expected across the Central valley and surrounding terrain Monday through Thursday. Peak heat is expected Tuesday and Wednesday. This will increase the risk for heat-related illnesses for the general population, especially for those in sensitive groups and people without access to AC.
High temperatures will range from 100 to 116 degrees. Overnight lows will range from the mid sixties to low seventies.
Heat stress is also possible for livestock.
An Excessive Heat Watch means that a prolonged period of hot temperatures is expected. This may lead to a DANGEROUS SITUATION in which heat illnesses are possible. Drink plenty of fluids, stay in an air-conditioned room, stay out of the sun, and check up on relatives and neighbors.