Man Arrested For A Groveland Crime Spree Sentenced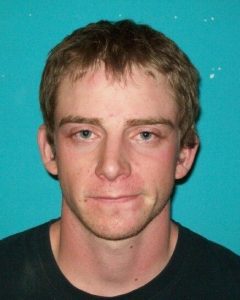 Todd Everett Anderson, Booking Photo

View Photos
Sonora, CA —  A transient man was convicted of five separate incidents that all took place in the Groveland area in 2016 involving charges of assault with a deadly weapon, burglary and vandalism.
Tuolumne County District Attorney Laura Krieg reports that Judge Donald Segerstrom sentence 24-year-old Todd Anderson to 8 years in prison for five separate case convictions. Anderson pled guilty in all the cases.
Krieg's office shares that the first incident in February was sparked by an argument, as reported here. Anderson was arrested for using his truck in an attempt to rundown family members of a 17-year-old girl he was dating and instead hit a deck. She was in the pickup with him during the incident.
As reported here, the other incidents happened the last week of August when on four separate days when Anderson went on a crime spree in the Groveland area. The D.A.'s office details that he fired multiple shots into his girlfriend's home, burglarizing three residences, and threw a rock breaking the window of a Tuolumne County Sheriff patrol vehicle. Anderson stole a safe and three guns in those thefts.
Anderson had no prior criminal history and helped detectives to recover the stolen weapons. Due to pleading guilty to violent felonies, he should serve 85 percent of his sentence, according to D.A. Krieg, who adds that he will be subject to the three strikes law when he is released and if he commits another serious or violent felony he will be subject to a sentence of 25 years to life in prison.