Groveland Shooting Suspect Jailed On $100,000 Bond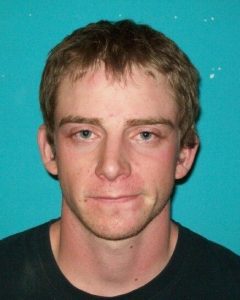 Todd Everett Anderson, Booking Photo

View Photos
Sonora, CA — An early morning domestic disturbance in Groveland that led to a shooting has triggered the arrest of a local man.
According to the Tuolumne County Sheriff's Department, it will be up to the District Attorney's Office as to whether more charges are subsequently filed, but as it stands, 22-year-old Todd Everett Anderson of Big Oak Flat is being held with a bail set at $100,000, following his arrest for a series of actions that began around 3:35 a.m. Sunday. He is currently being charged for assault with a deadly weapon; shooting at an inhabited dwelling; and being in possession of stolen property.
Sheriff's spokesperson Sgt. Deborah Moss states that deputies initially responded to a domestic disturbance at a Groveland residence, where deputies heard that Anderson, while intoxicated, had driven to his girlfriend's house and began fighting with her relatives. After allegedly hitting the house with his truck, Sgt. Moss reports that he drove off with his girlfriend but returned within minutes when, it is said, he fired gun shots at the residence. Moss confirms that no one was hit or injured by the gunfire. Shortly afterwards, she reports that Anderson was found at his residence along with his girlfriend, who was apparently uninjured. While investigating the scene, deputies further discovered that Anderson had a stolen handgun in his possession. At this time he remains in custody at the Tuolumne County Jail.