Early Parole Denied For Man That Planted Fake Bomb Near Courthouse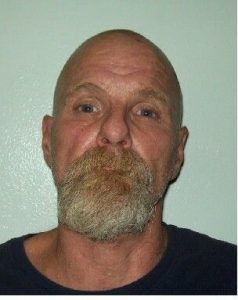 Terry Paul Keever

View Photos
Sonora, CA — A man found guilty in 2012 of placing a fake bomb outside the Tuolumne County Courthouse was denied early parole from state prison.
We reported in 2012 that Terry Paul Keever placed a canvas bag outside the courthouse that was filled with three red cylinder type objects that were taped together. There was also a wire running from the cylinders to a black box. The courthouse was evacuated for two hours before the Calaveras County Bomb Squad arrived and determined that the device was inert. Keever had been due to appear in court that day, as he was arrested the week prior in connection to an east Sonora burglary.
Three months after the fake bomb incident, and no arrest being made in connection, Keever approached the Sonora Police Department, offering information about the bomb threat, in exchange for a lenient sentence in his other case. The police department reported at the time that he tried to connect a different person to the fake bomb incident. However, a DNA test soon came back finding hairs and fibers belonging to Keever on the tape of the fake bomb, so he was arrested in connection.
Keever was eventually found guilty, by a jury, of planting the fake explosive device, and sentenced to 10 years in prison. The Board of Parole recently denied a request to reduce his sentence by five years, citing a letter from the Tuolumne County District Attorney's office, arguing the Keever poses unreasonable danger to the community. Keever's other past criminal history includes first and second degree burglaries, grand theft, false imprisonment, unlawfully possessing a firearm and domestic violence.