New Warning Regarding Look-Alike Candy Fentanyl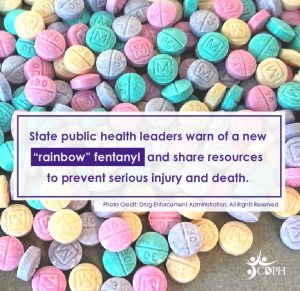 Rainbow fentanyl

View Photo
San Andreas, CA – Check out the picture in the image box; that is not candy; it is fentanyl pills and there is a new warning about the deadly drug.
Calaveras County Public Health notes another wave of the deadly drug disguised as candy is hitting the nation and California. This new type of brightly colored "rainbow" fentanyl is showing up in the U.S., including in California. Health officials warn, "This is a potentially fatal drug found in pills and powders in a variety of bright colors, shapes, and sizes. Any pill, regardless of its color, shape, or size, that does not come from a health care provider or pharmacist can potentially contain fentanyl and be deadly."
Anyone who encounters fentanyl in any form should not handle it and should call 911 immediately. California has a program that offers free Naloxone, a life-saving medication used to reverse opioid overdose, to qualified organizations. For more information, click here.