Jamestown Man arrested For Deadly Weapon Assault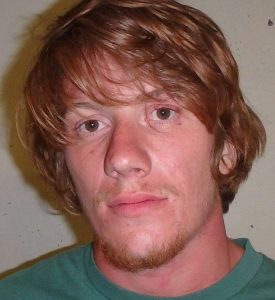 Canyon David Fox

View Photos
Sonora, CA – An attack happened behind a Sonora bar but it was not reported to police until the victim went for treatment at a local hospital.
The incident happened just after 1:30 a.m. on Sunday. The adult male victim was being treated at Sonora Regional Medical Center for injuries he received in the earlier assault when staff notified the Sonora Police Department.
Officers questioned the victim who told them that he got into an argument with Jamestown resident 28-year-old Canyon David Fox behind Zane's Iron Horse Bar located at 97 South Washington Street in Sonora. The words erupted into a physical fight. The victim accused Fox of hitting him in the head with a hard object during the brawl. Regarding the weapon Sgt. Chris Rogers told Clarke Broadcasting, "That is information that we are not going to release at this time just because the investigation is still ongoing. It's information we would like to keep confidential at this time until we have concluded the investigation."
Fox was later arrested at his Jamestown home without incident. He remains behind bars with a bail of $40,000.