Heroin And Cash Turned Up During Traffic Stop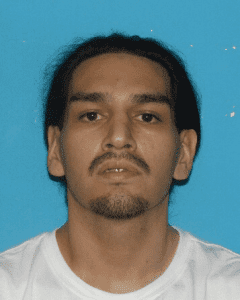 Christian Gonzalez

View Photos
Twain Harte, CA – A traffic stop that netted drugs and money prompted detectives to head to the suspect's Jamestown home to search it, too.
24-year-old Christian Gonzalez was taken into custody by Tuolumne County Sheriff's Narcotic Team Detectives after being pulled over in Twain Harte Tuesday afternoon for having a suspended registration. He was searched and found to have 3.7 grams of heroin, more than $600 in cash, and drug paraphernalia on him. Detectives obtained a search warrant for Gonzalez's home on 3rd Avenue in Jamestown where they discovered more heroin, cash, and items associated with the selling of narcotics.
Gonzalez was arrested for heroin for sale and possession of drug use paraphernalia. Sheriff's officials say he could face additional drug charges related to keeping a place to sell drugs once the investigation is completed. Gonzalez bond is set at $20,000.
(The story earlier showed a picture taken by the Tuolumne County Sheriff's Office of an intersection near the crime scene. The home pictured in the background was not involved with the crime investigation.)