Month Long Maintenance On Calaveras County Roads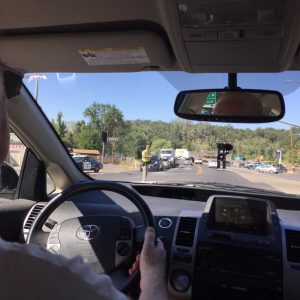 Road work with flaggers

View Photos
Calaveras County, CA – Calaveras County officials warn of possible traffic delays where work is being conducted.
Public Works Department crews will be striping on roadways county-wide during the month of June. County officials note that there will be no road closures or construction zones. However, as the operation will be continually moving, motorists can expect brief delays where work is taking place.
Hours of operation will be from 7 a.m. to 7 p.m. Monday through Friday along these roadways:
Baldwin Street
Camanche Parkway South
Copper Cove Drive
Hartvickson Lane
Jenny Lind Road
Little John Road
Main Street-Copperopolis
Milton Road
Murphys Grade Road
O'Byrnes Ferry Road
Olive Orchard Road
Parrotts Ferry Road
Pool Station Road
Ridge Road
Silver Rapids Road
Southworth Road
Vista del Lago
Any questions can be direct to the Public Works office at (209) 754-6402.