Democrat Alvarado-Gil Votes Against Newsom's Oil Company Legislation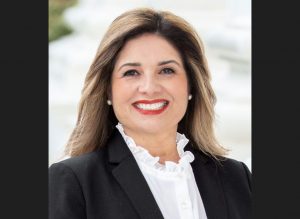 Senator Marie Alvarado-Gil

View Photo
Sacramento, CA — Democratic Senator Marie Alvarado-Gil broke with party leaders and voted against Governor Gavin Newsom's plan to put new restrictions on oil companies in response to high gas prices.
She argues that other options need to be considered.
We reported earlier that Newsom's plan would allow a California Energy Commission, a panel appointed by the Governor and confirmed by the Senate, to impose penalties on oil companies for price gouging. Last year, California's gas prices were at one point $2.60 higher than the national average, which Newsom argued could not have been solely due to the state's higher taxes and environmental restrictions.
Explaining her opposition, Alvarado-Gil explains, "I did this because we don't need more bureaucracy, we need less. Constituents in Senate District 4 are feeling the pain at the pump, as it further strains household budgets. This bill would not provide the relief that is needed, which is one of our district's top concerns. As stated by both parties, SBx1 2 is unprecedented, and although the need is immediate, we must ensure that due diligence is followed to eliminate unintended consequences.  I urge thoughtful discussions across the aisle to find the right solution."
The Governor's bill passed the Senate yesterday and now moves to the Assembly for consideration.
Alvarado-Gil's Senate District Four covers the Mother Lode region.