Newsom's Gas Price Gouging Proposal Fueled By Senate Approval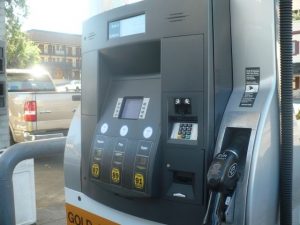 Stock Photo Gas pump

View Photo
Sonora, CA — The California Senate approved the first major vote in an effort to pass a bill that targets oil companies for profiting from price spikes at the pump.
Gov. Gavin Newsom wants the bill to become law by the month's end. Last summer, oil companies made record profits, and the average price of a gallon of gas was more than $2.60 higher than the national average. That difference, according to state regulators, cannot be explained solely by taxes and fees.
"For decades, oil companies have gotten away with ripping off California families while making record profits and hiding their books from public view. With this proposal, California leaders are ending the era of oil's outsized influence and holding them accountable. Thanks to the Senate's quick action, we're getting this done for California families."
The bill would create an oversight division within the California Energy Commission (CEC). The new state agency would have the power to monitor the market, including by forcing companies to disclose financial information and having the power to subpoena oil executives to testify. The CEC would ultimately decide whether to impose civil penalties on oil companies for price gouging.
After ten years, the agency would be audited to find out if it is working to reduce gas prices, and if not, the auditor could order the program to shut down. Then lawmakers would have six months to review that decision and reverse it if they choose.
Many oil companies claim a new independent state agency would require them to disclose massive amounts of data, which would drive up costs.  They also claim that they were given little input into the bill, which the governor's office denies.
Before today's senate vote, Republicans tried to force a vote on a separate bill that would suspend the state's gas tax and some gas-related regulations for one year.  But Democrats voted not to bring the bill up for debate.