McClintock Introduces Legislation To Speed Up Water Reservoir Projects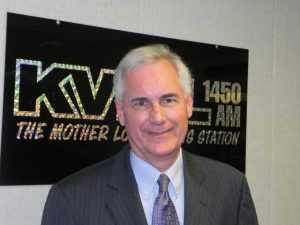 Tom McClintock

View Photos
Washington, DC — Congressman Tom McClintock is pushing a bill that calls for streamlining the permitting process for new water reservoirs.
The last major reservoir constructed in the State of California was New Melones in 1979. McClintock indicates that multi-agency reviews of projects can create "bureaucratic chaos" that take many years to complete. He cites that the High Savery Dam in Wyoming, which was constructed about 15 years ago, took 14 years to permit and two years to build.
Speaking about his bill, HR 1654, McClintock says, "It establishes a framework in which federal agencies with permitting responsibilities for the construction of new surface water storage projects must work together, coordinate their schedules, share data and technical materials, and make their findings publicly available. The end result would be fewer delays, more efficient use of taxpayer dollars, and ultimately, more abundant water supplies."
McClintock notes that this was the same approach the Obama Administration used around 2009 to construct new electric transmission lines to increase the country's reliance on wind and solar power.
McClintock concludes, "The bill simply says that if there's a potential project on Interior or Agriculture Department lands, then the Bureau of Reclamation shall be the coordinating agency for the permits…or a "one-stop-shop" permitting agency. It will coordinate all reviews, analyses, opinions, statements, permits, license or other federal approvals required under federal law."
HR 1654 recently cleared an early hurdle, as it was approved 24-16 in the House Natural Resources Committee.