Traffic Infraction Lands Passenger In Jail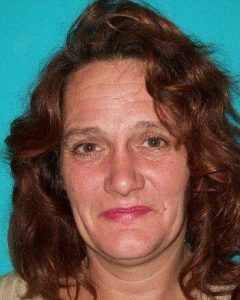 Tonya Conley, TCSO Booking Photo

View Photos
Sonora, CA – An obstructed license plate was the reason for a traffic stop that helped send a local woman to jail on drugs for sale charges.
According to Tuolumne County sheriff's officials, after a deputy stopped a white 1995 Jeep Cherokee for the infraction he cited the driver, Robin Hood, 47, of Angels Camp. The incident occurred Friday evening. During the stop, Hood's passenger, Tonya Conley, 45, of Murphys was found to be in possession of several small plastic bags containing methamphetamine that she reportedly attempted to conceal on herself while under surveillance.
Later, while she was being booked into the Tuolumne County Jail, another baggie of meth was found on Conley, bringing the total to five bags; altogether containing more than 5.5 grams of the drug. Additionally, $904 in cash was seized as asset forfeiture as it was believed to be drug sales proceeds. She now faces charges of possession and transportation of methamphetamine for sale and for bringing drugs into the jail.