Should Incarcerated Felons Be Allowed To Vote?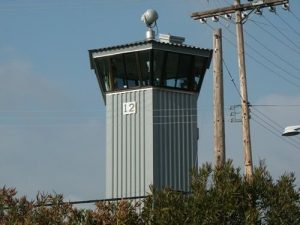 Sierra Conservation Center

View Photo
Sacramento, CA — Under a newly proposed constitutional amendment, California voters could decide whether to restore voting rights to people incarcerated for felony convictions.
Currently, California is among 21 states that make felons ineligible to vote. The state's constitution specifies that individuals serving a state or federal prison term are disqualified from voting while incarcerated. However, that right is automatically reinstated upon release.
If passed, the amendment being proposed by Assemblymember Isaac G. Bryan (D-Los Angeles), would be a major expansion of the right to vote for prisoners. According to the National Conference of State Legislatures, California would join Maine, Vermont, and the District of Columbia in allowing felons to vote even while incarcerated.
"Disenfranchisement of incarcerated people does nothing to improve the safety of our communities or encourage rehabilitation," Assemblymember Bryan said. "All the data shows us that voting reduces recidivism, and increases the community connectivity for people. Disenfranchisement further silences the voices of already unheard black, brown, poor, veteran, and indigenous communities. This is the right thing to do. Democracy thrives when everybody has a chance to have their voices heard."
The bill's passage will be a steep hill to climb, as two-thirds of each chamber of the state legislature must vote yes for the bill to appear on the ballot as a proposition. Then it must be approved by a simple majority of voters for it to become a constitutional amendment.
Some Republicans have voiced opposition to the bill, calling it a "betrayal" of crime victims.