One of Two Arrested At Sonora Anti-Vaccine Mandate Rally Enters Guilty Plea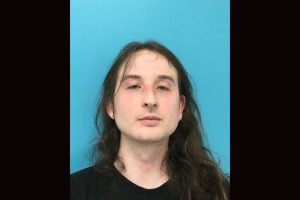 Alexander "Sabine" Tischler

View Photos
Sonora, CA – One of two suspects, entered a guilty plea after being arrested following a fight during the "Freedom Rally"  against COVID vaccine mandates in Sonora in August of 2021.
Tuolumne County District Attorney Casandra Jenecke updated Clarke Broadcasting on their cases, including the other suspect's lawyer withdrew from the case. On January 31st, 31-year-old Alexander "Sabine" Tischler entered a guilty plea for misdemeanor battery and disturbing the peace. Jenecke detailed that Tischler will serve one year of probation with credit for time served plus 150 hours of community service, complete an anger management class, and pay a $1000 fine. She added, "Sabine Tischler will also be subjected to a 10-year prohibition of firearm ownership. Because the Probation Department is required to do a firearm ownership investigation prior to sentencing under Penal Code Section 29810," which refers to the relinquishment of firearms.
Dubbed a "Freedom Rally" by organizers, it was held on August 16, 2021, at Courthouse Park in downtown Sonora. During the event, there was a brief brawl between vaccine mandate rally protestors and Tischler, who was a counter-protester. As reported here, during the fight, Tischler was accused of swinging a tripod at one of the demonstrators and was held down by several people, including District Three Supervisor Anaiah Kirk, until police arrived. A second person arrested, the father, 62-year-old Thomas Tischler, was taken into custody for obstructing an officer after attempting to leave the area with potential evidence, and then allegedly resisting arrest. Of note, several days after the rally, Sonora's mayor at the time, Matt Hawkins, issued a statement regarding free speech and the city not tolerating violence, as detailed here.
The second suspect, Thomas Tischler, was also in court on the last day of January. During his court proceedings, his attorney, Christina DiEdoardo, announced that there had been a substantial breakdown in the attorney-client relationship and that she could no longer effectively represent him, so she asked to withdraw, and the court granted her motion to withdraw as his counsel.
The younger Tischler's sentencing date is scheduled for March 2, 2023.