Sonora Man Tased After Attacking Elderly Parents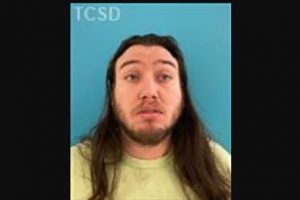 Kyle Connor Abate

View Photo
Sonora, CA – A Sonora was tased and arrested for allegedly threatening to kill his parents and set his parent's house on fire.
Tuolumne County Sheriff's deputies responded to the area of Montgomery Road in Sonora after an elderly victim reported their son, 30-year-old Kyle Abate, was going crazy and yelling. Once at the home, the parents told deputies their son had threatened to kill them, kick them out of their home, and light the home on fire, causing them to fear for their safety. They also recounted that earlier in the day, Abate had charged toward them and had lit a pile of paper on fire inside the living room.
While deputies were listening to the couple's statements, the son came outside onto the porch, yelling and acting erratically, according to sheriff's officials. While deputies were trying to de-escalate the situation, sheriff's officials say he went back into the house yelling. Deputies then heard banging and more yelling inside the home, and when they tried to go inside, they found that Abate had locked the door. After eventually pushing the door open, deputies witnessed Abate pushing a book into one of the victim's sides. Just before that, he had also held a screwdriver to their throat and continued threatening the parents.
At taser point, deputies ordered Abate to exit the home, which he reportedly ignored. Abate continued screaming at deputies and then suddenly took off to the backyard pool and began throwing and breaking yard furniture, relayed sheriff's officials. After repeated attempts by deputies to calm Abate down failed and he ignored the deputies' commands to stop, he was tased. Abate was arrested on charges of assault with a deadly weapon—not a firearm—false imprisonment, criminal threats, obstructing or resisting a peace officer, elder adult abuse, and a misdemeanor warrant.