February Events in the Mother Lode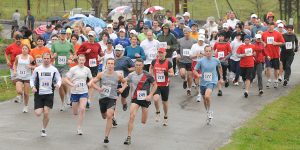 Orient Express Run in Chinese Camp

View Photo
There are a few events happening in the Mother Lode this weekend.
The Columbia Jazz Artist Series Program will host the 42nd annual Jazz Festival on February 3 and 4 on the school campuses of Summerville High and Sonora High. Students will have a chance to learn from top jazz performers as detailed here.
Motorists should be prepared for five to 10-minute delays at Chinese Camp during the community's fun run or walk,  the Oriental Express on Saturday. The 37th annual event is presented by the Sonora Sunrise Rotary Club as detailed here. Caltrans will close Highway 120 between Sims Road and Highway 49 North on Saturday, February 3, between 10 a.m. and 11 a.m. and there will be a one-way traffic control set up on northbound Highway 49 extending approximately one-half mile to Red Hill Road during the same time for the race.
The Lake Tulloch Lions Club is having its annual crab feed at Black Creek Hall in Copperopolis on Saturday, starting at 5pm. Entertainment will be provided by Chasing Anthems, details are here.
The University of California Cooperative Extension (UCCE) Tuolumne County Master Gardeners will be holding the First Open Garden Day of the year at the Demonstration Garden in Sonora on Saturday, February 4, from 10 am to 1pm. They will be discussing pruning fruit trees, details are here. 
Centerstage Media Project is announcing an open casting call for a local short film. They are looking for 10 children, ages 7 to 12 with three who will have speaking parts, one lead role for a 7 to 11-year-old boy, 30 to 50 adult extras, and five to 12 sheep. The 5 to 7-day shoot will be produced by Be the Light Media and will take place in the Motherlode
during the last two weeks of April 2023. For self-tape audition requirements contact Marleen at 209-768-8546.
The Calaveras Wedding Faire is this Sunday at Ironstone Vineyards.
Next weekend is the Heavenly Chocolate Festival 2023 in Murphys, the EBPSC Scholarship Dinner & Dance at the Sonora Elks Lodge and the Sunday 49er Rotary Super Bowl Breakfast.
The February restaurant of the month is the National Hotel in Jamestown get all their details here.
Reservations to see Horsetail Falls lit up by the sun will be available at 8 am two days prior to a planned visit date. The dates requiring reservations are February 10, 11, 12, 17, 18, 19, 24, 25 and 26. Details are here.
Check out the movie times at local theaters, the Columbia Ice Skating Park is open as detailed here. Long Barn ice skating and Leland Snowplay are also open, skiers and snowboarders check out local webcams and the Snow Report in the weather section.