Old Tires Bring Grant Dollars To The Mother Lode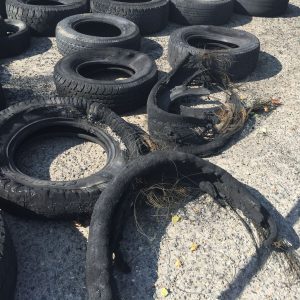 Tires

View Photos
Sacramento, CA — Tuolumne and Calaveras counties have been awarded more than $40,000 each from the California Department of Resources Recycling and Recovery (CalRecycle) to deal with tire disposal.
California generates around 42 million used and waste tires yearly, according to CalRecycle. Through its Local Government Waste Tire Enforcement Grant Program a total of $6.4 million has been awarded to local governments and entities to safely manage and encourage the reuse of those tires. Tuolumne County will receive $44,209 and Calaveras has been allotted $41,647 in grant funding. The money is slated to pay for inspection of tire storage facilities, enforcement and surveillance to prevent illegal dumping, cleanup of small waste tire piles, equipment and employee training.
"This money makes a real difference in communities across California, where illegally dumped or improperly stored waste tires can pose significant threats to public health and our environment," CalRecycle Director Scott Smithline said. "By supporting the safe collection, management, and reuse of this material, California continues to show how its core values of environmental protection, public safety, and economic vitality go hand-in-hand."
To find out more about the tire grant program and its funding through a recycling fee on each new tire sold in California, click here.