Prevailing Wage Bills Anger Tuolumne County Supervisors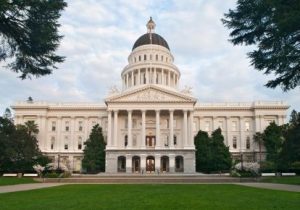 Sacramento Capitol Building

View Photos
Sonora, CA — The Tuolumne County Supervisors are very upset over efforts at the state capitol to expand prevailing wage rules to publicly funded tree removal efforts and additional types of housing projects.
Current prevailing wage requirements mandate that contractors pay a uniform rate to employees of particular crafts for infrastructure projects that utilize public funding. It applies to things like the construction of roads, jails and government facilities. Since the cost of living in many other parts of California is much higher than Tuolumne County, it increases the bottom line of hiring workers for those local projects.
The board weighed in today on Assembly Bill 1066, authored by Assemblywoman Cecilia Aguiar-Curry. An aspect of the bill is that tree mortality projects that receive public funds would also become subject to prevailing wage rules. The county estimates that the move would increase costs for tree removal by anywhere from 30-40-percent.
District Five Supervisor Karl Rodefer said, "This is insane. We are in a State of Emergency, and they are going to decrease our capability to address the State of Emergency by some 30-percent. I'm sorry, but those people in Sacramento are already using the recreational marijuana. This is unbelievable."
The board also reviewed Assembly Bill 199, introduced by Assemblyman Kansen Chu, which would expand the prevailing wage rules to some residential housing projects that receive low income tax credits or public-private subsidies and financing. The homebuilding industry, however, has argued that there is too much ambiguity in the wording of the legislation and fear that this could be intentional. District Three Supervisor Evan Royce called the legislation a "slap in the face" to the free market. He added, "This is a perfect example of why people (lawmakers) in Sacramento are idiots. It makes me shiver how absolutely stupid these people are."
District Five Supervisor Rodefer added that it would further increase the cost of housing in California, saying, "There is no such thing as affordable housing anymore."
The Supervisors voted 4-0 to send letters opposing both AB 199 and AB 1066. Supervisors Randy Hanvelt and Sherri Brennan were also in favor, and Supervisor John Gray was absent.