Potential Loss Of CDBG Money Worries Tuolumne County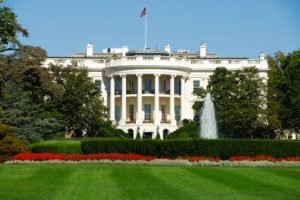 The White House

View Photos
Sonora, CA — Community Development Block Grant money is on the proposed chopping block at the federal level, so the Tuolumne County Board of Supervisors sent a letter today asking that the program be continued.
Consultant Terry Cox told the supervisors this morning that Tuolumne County has received $30-million in CDBG related community grants since 1982. As part of President Donald Trump's proposed budget, it is anticipated there could  be a 50-percent cut in the amount of CDBG money available in 2017 and a total elimination in 2018. Cox noted that the funding has helped efforts like public works projects, community facilities, general public services, economic development and planning efforts. In addition, funding has been available for housing and small business loans. Also, Tuolumne County was selected to receive around $70-million in special funding from a national resiliency grant following the 2013 Rim Fire. Local programs like Meals on Wheels have also been a beneficiary.
Cox added, "Total, it is nearly $160-million in 35 years. It is a big impact for a county of this size. To have this program completely eliminated for us, and other rural counties like Tuolumne County, is something that the county would not be able to make up from other sources."
The Supervisors voted to send letters praising the Community Development Block Grant Program to Congressman Tom McClintock, and Senators Diane Feinstein and Kamala Harris.
District Five Supervisor Karl Rodefer said sending the letter is a "no brainer and a high emphasis item."
The Community Development Block Grant program is under the federal government's Department of Housing and Urban Development (HUD). The Trump administration's budget proposal states that the current year funding for CDBG is around $3-billion and argues that the program is "not well targeted to the poorest populations," and has "not demonstrated needed results." It is one of the current efforts proposed in Washington, DC to scale back the scope of the federal government.