California's Covid Misinformation Bill Stalls In Court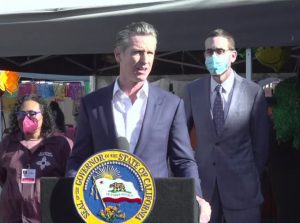 Governor Gavin Newsom Talks About COVID-19

View Photo
Sacramento, CA — A federal judge has found a law passed by California lawmakers, designed to stop the spread of COVID-19 misinformation on the internet, is too vague.
A temporary injunction was issued by Judge William Shubb after a lawsuit was filed by five doctors and two non-profit organizations. The judge stated that it violates the Due Process Clause of the 14th amendment because it lacks specifics. The group opposed to the bill argued that the idea of "scientific consensus," which would determine what is right versus wrong, is a poorly designed concept.
Governor Gavin Newsom's office has not commented on the decision.
The bill, AB 2098,  passed by the legislature and signed by the governor, was designed to limit the spread of Covid information lacking "scientific consensus" on social media platforms.