Assessor-Recorder Notes Rise In Property Values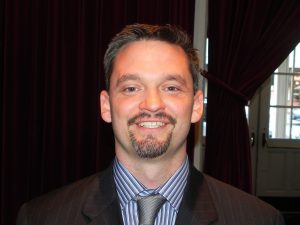 Kaenan Whitman

View Photos
Kaenan Whitman, Tuolumne County's Assessor-Recorder has seen a steady and continuous rise in property values.
Whitman was Wednesday's KVML "Newsmaker of the Day".
According to Whitman, property values have continued to rise in Tuolumne county for the past five years with this past year being the most notable. The rise of local property values have not risen nearly as rapidly or as greatly as the overall Bay area and other locations in California.
When asked what section of Tuolumne County has shown the most recent dramatic increase, Whitman responded with Pine Mountain Lake in the Groveland area.
Before becoming Assessor-Recorder, Whitman was already a full time appraiser in the Tuolumne County Assessor's Office.
The scope of work performed by Whitman's staff of full time employees, includes residential, multi-family, commercial, industrial, and possessory interest appraisals, along with Williamson Act, Mills Act, new construction, disaster relief, and decline in value appraisals.
Whitman has worked with different homeowner associations to eliminate double tax assessments that have been going on since the early 70's. He also says that he has established relationships with other county assessor's offices by providing them with market cap rates and multipliers.
Upon graduating from California State University of Northridge, Whitman started his professional career as licensed appraiser performing commercial, industrial, and multi-family appraisals under the direct supervision of TMG Realty Advisors, an independent appraisal and consulting firm based out of Los Angeles.
Whitman was later recruited as a project manager for New Paradigm Marketing, based out of Albuquerque New Mexico. Throughout this time he held different real estate licenses such as a California Appraisal License, a California Salesperson License, and a New Mexico Associate Brokers license. He is currently certified as a Real Property Tax appraiser by the California State Board of Equalization.
"Additionally, my wife Lauralee and I own a small business in downtown Sonora and we are also proud parents", said Whitman..
The "Newsmaker of the Day" is heard every weekday morning at 6:45, 7:45 and 8:45 AM on AM 1450 and 102.7 FM KVML.