Update: Cold Nights Ahead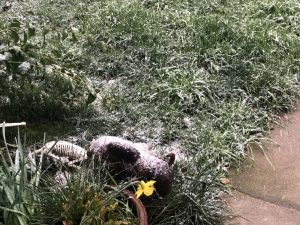 frost, Ice and snow

View Photo
The National Weather Service has issued a Freeze Watch for the central San Joaquin Valley from late tonight (Tuesday) through Monday morning, December 19th.
Temperatures as low as twenty-eight to thirty-two degrees are expected throughout much of the Central Valley. These sub-freezing temperatures will last for four to six hour durations between 2 AM and 8 AM each night and early morning.
This will occur in rural areas, mostly outside of major urban areas.
Frost and freeze conditions can damage or kill crops and other sensitive vegetation.
Take steps now to protect tender plants from the cold by covering exposed, sensitive vegetation. In addition, be ready to bring pets indoors.